Antholgies
Several antholgies have included Jane's work. Here are a few.
Antholgies from several publishers. Varied themes and focuses, all include wonderful writers.
The Southern Poetry Anthology: Volume III, Contemporary Appalachian
Many of my favorite authors here. I'm honored to be among them.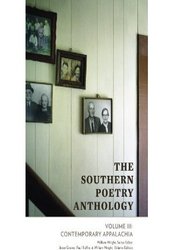 Crossing Troublesome: Twenty-five Years of the Appalachian Writers Workshop
A watershed for my writing and many others.